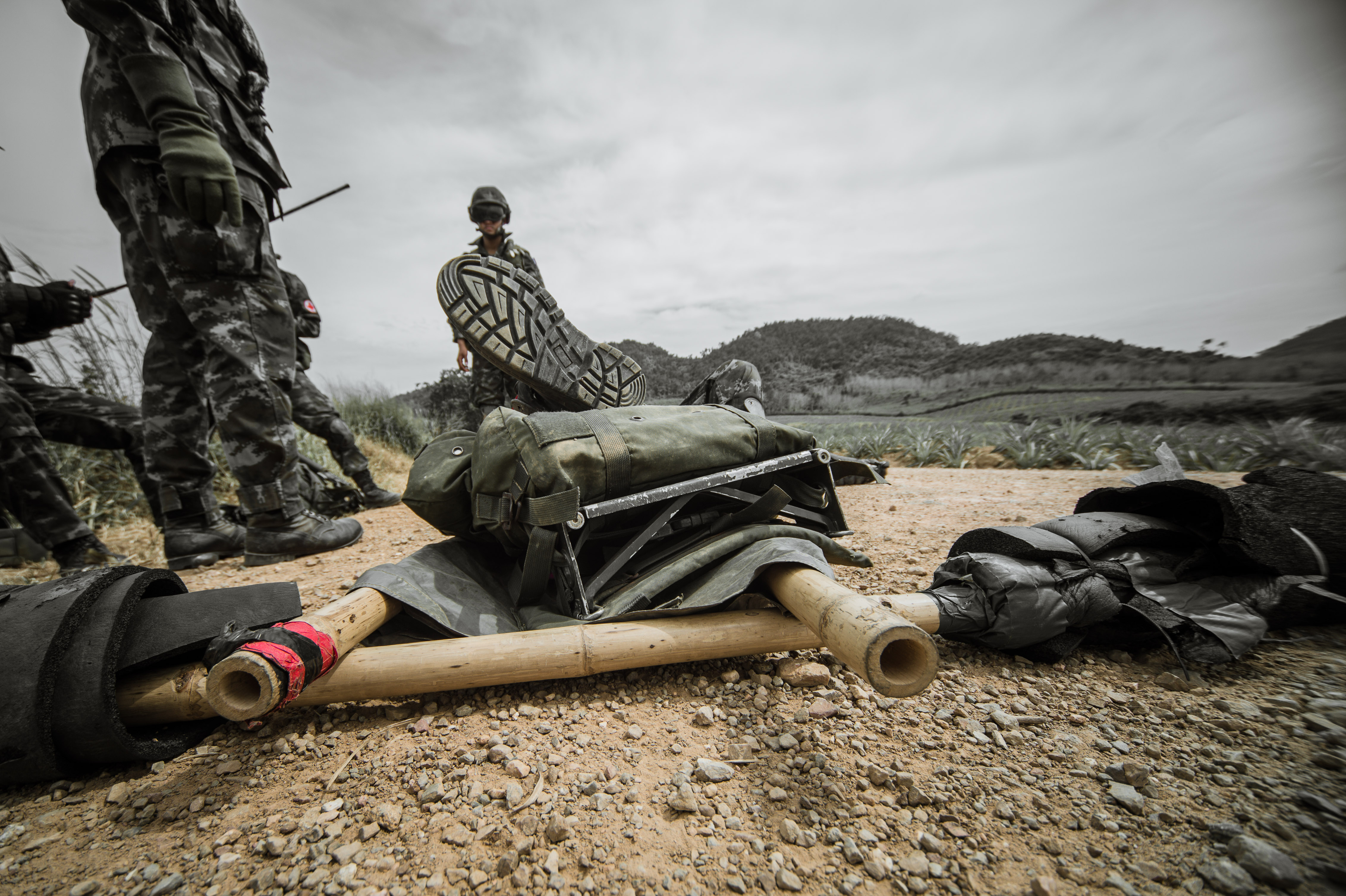 Forward Field Medical Care (F2MC) Trainer
Administering treatment to a casualty quickly and correctly is key to increasing survivability on the battlefield. Military first responders require trauma training for life-saving skills: hemorrhage control, fluid resuscitation, airway management, and needle decompression. It is training in these areas that increase the survivability rate.
Focused on meeting the military's specific training and education needs for initial care when under fire, there were significant medical tactical field circumstances to consider. The emphasis was on remote and hostile environments where evacuation may be delayed for long periods. Therefore, there were great advantages to developing a forward field medical care training mannequin.
This research and development program identified key educational objectives associated with severe trauma injuries at the far forward level and articulated the top-level system engineering design requirements and specifications for an affordable F2MC training mannequin.
IVIR's mission was to research, develop, and demonstrate the ability to field a new cost-efficient F2MC trainer to meet the necessary educational and operational requirements for forward field military medical care.
Sponsor:
Army Research Laboratory, Simulation and Training Technology Center (ARL-STTC)
Award Date:
September, 2012
Contract #:
W911QX-12-C-0159